IPCO Featured in Oil Gas & Power Magazine March 2023!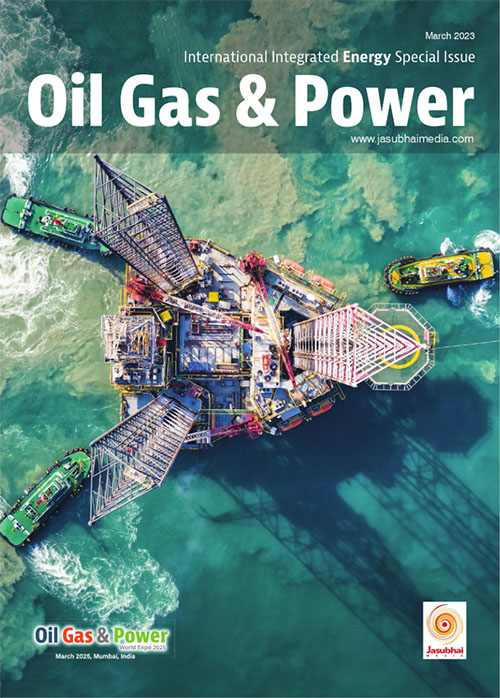 IPCO was recently featured in the March 2023 issue of OIL, GAS & POWER magazine.  The magazine describes IPCO as a prominent engineering group that offers customized process equipment solutions to various industries, such as oil/gas, pharmaceuticals, chemicals, automotive, aerospace, construction, and food. IPCO operates in India as IPCO Process & Belt Technology India Pvt. Ltd. and has a vast network of regional offices that allow us to provide local expertise and support to its global clients.
The magazine went on to talk about IPCO having been involved with the oil and gas industry for over 70 years, IPCO has developed expertise in designing, supplying, and commissioning complete end-to-end solutions, covering everything from the receipt of molten material to the storage and loading of solid material. IPCO's offerings are versatile and can be applied to hundreds of potential applications in various fields, such as chemicals, oil and gas, composites, powder paints, turnkey solutions, and more.
Other topics discussed were IPCO's market leading ROTOFORM PASTILLATION TECHNOLOGY. The Rotoform® is IPCO's flagship solidification system that has been installed more than 2000 times since the early 1980s. At the heart of the system is a heated cylindrical stator which is supplied with molten product via heated pipes and filter. A perforated rotating shell turns concentrically around the stator, depositing drops of the product across the whole operating width of a continuously running stainless steel belt.
How IPCO is positioned in Indian & International markets
We are strategically positioned in one of the manufacturing hub-Pune. In India, IPCO operates with a relatively small team compared to number of orders handled. Therefore, we need reliable external partners too, i.e., local sub suppliers, with whom we work on a regular basis. Another challenge is that many Government PSU customers wish to do business with us as a Turn-key projects in local currency as a part of promoting "Make in India" & saving foreign exchange. Since we have close collaboration with locally based manufacturers and suppliers, a major part of the order amount can be invoiced in local currency. Thus, we are providing a complete end-to-end solution including upstream, processing equipment & complete Downstream handling solution along with peripheral structural equipments & control system as a single point responsibility
Future Plans
IPCO is coming up with their latest and futuristic manufacturing facility for Steel belt production in Forsbacka, Sweden. This will provide a competitive advantage.
Click the magazine image to read the full article on page 90-92
---
A World-class Technology Solution Provider
---

Kumar Swamy
Managing Director
IPCO Process & Belt Technology India Pvt. Ltd