Marco Girlanda Talks with Specialist Printing Worldwide At Inprint, Munich, Germany
---
IPCO HIGH PRECISION PRINTING SOLUTIONS
---
IPCO´s Global Product Manager for Digital Printing Marco Girlanda was interview by Specialist Printing Worldwide at the InPrint in Munich, Germany. Marco lays out the advantages of using IPCO steel belts for high precision digital printing solutions.
IPCO steel belts can dramatically improve digital printing, with as much as 6x LESS VIBRATION than plastic belts. Tests measured the respective vibration levels of steel and plastic belts operating at speeds from 30 m/min to 300 m/min, and the findings revealed that the steel belt demonstrated levels of stability as much as 6x greater than plastic belts.
---
Marco Girlanda | IPCO GPM
---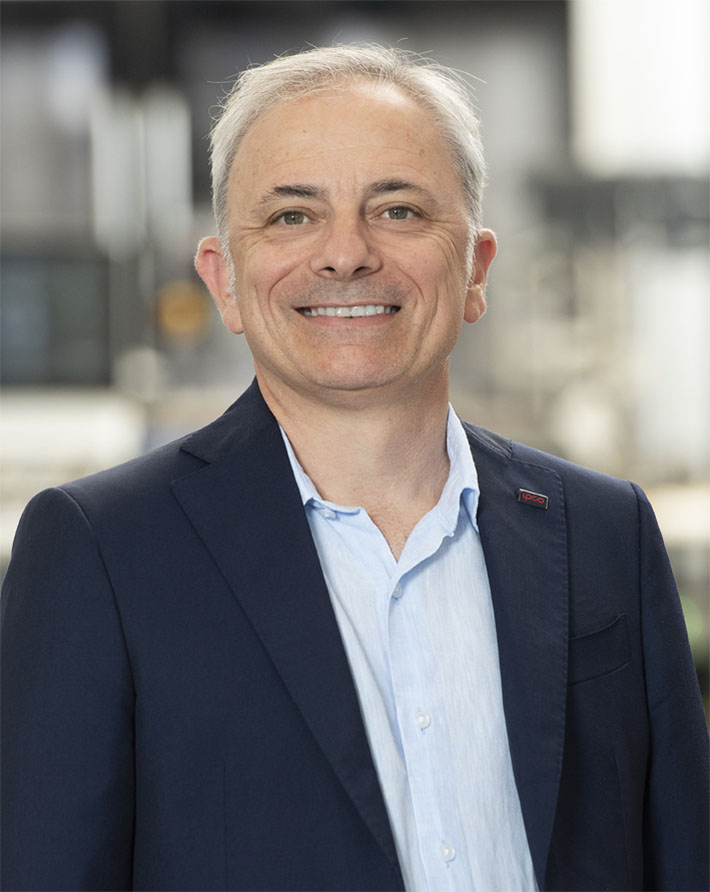 Marco Girlanda is an IPCO Global Product Manager and Belts Manager with over 25 years' experience in the industry. Marco is not only GPM for high precision digital printing, but also covers such applications as rubber cooling, rolling roads (F1 wind tunnel), tire testing, sintering, conveying, sorting systems, film casting, oil skimmers, drying systems, composites, ceramic tiles, and laminates. As GPM, Marco has developed worldwide connections with industry colleagues as well as OEM, precision printing belts, textured belts and laminates and end user customers. Marco knows the most important area in the processing industry is the relationship between the customer and their processing partner. IPCO knows our belts, component parts and service sets the industry standard and are of major importance to that relationship.
---