IPCO offers a pair of tool upgrades that will make the process of removing the outer shell and metering bar simpler, faster and safer:
The puller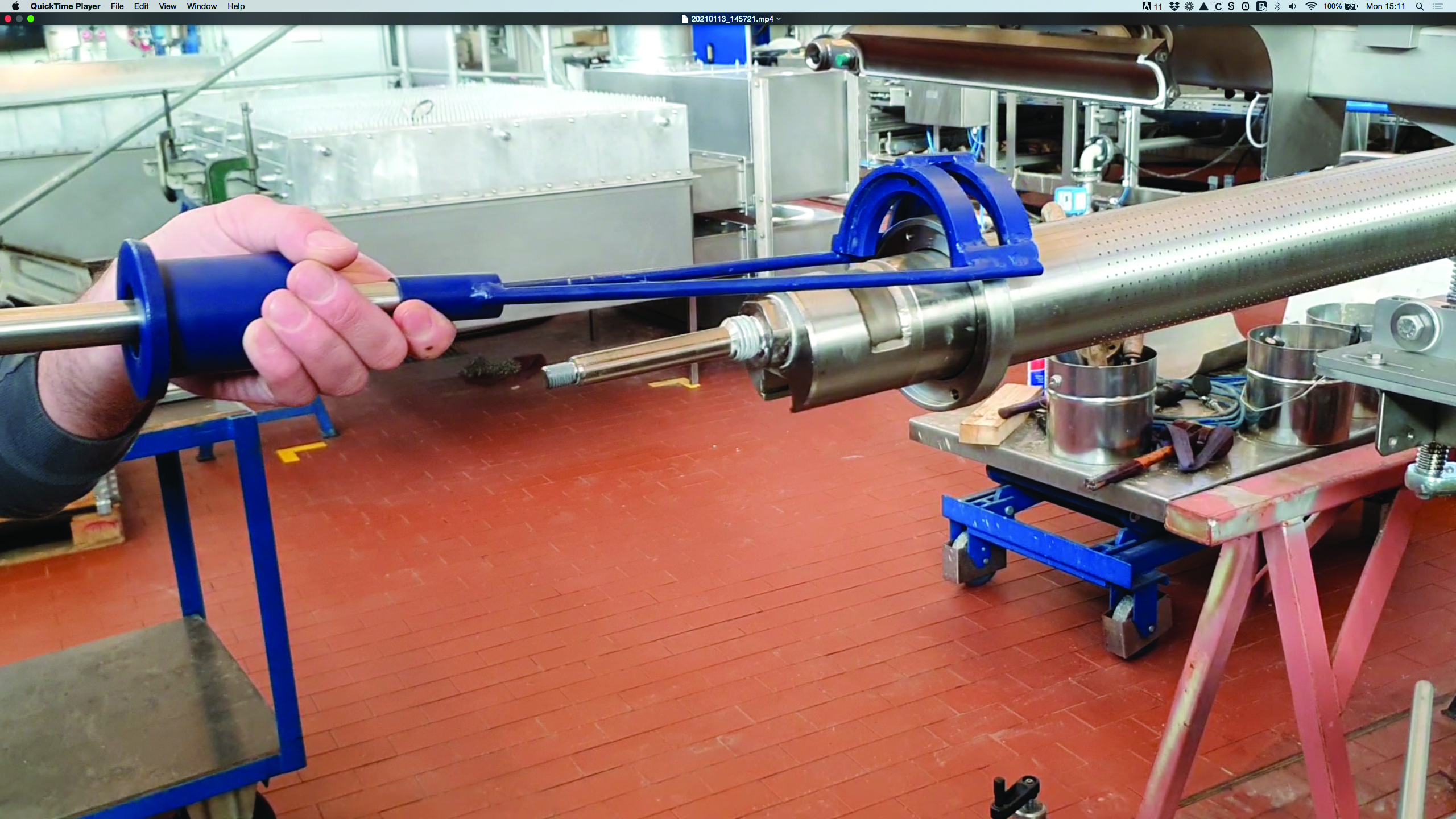 The puller is a high-effective 2-in-1 tool, designed for removing the metering bar and then the perforated outer shell. Its use simplifies handling, particularly when working with strongly adhering products and/or high temperatures.
Shell grips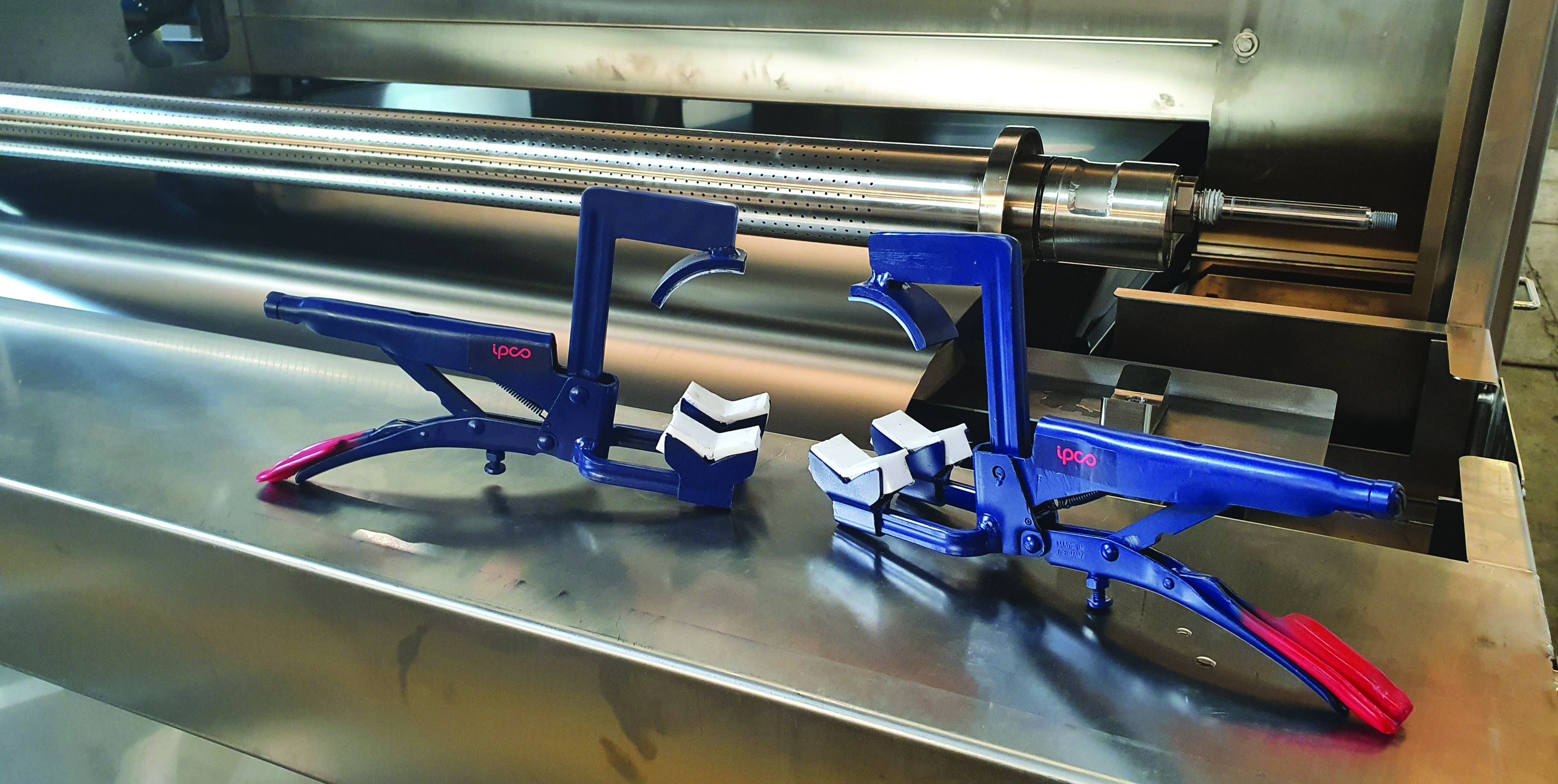 Easy handling and a firm grip of a pair of manual grips ensure that the loosened outer shell – often hot or soiled/contaminated with product residues – can be removed from the Rotoform unit and carried at a safe distance from the operator's body. As well as enhancing operator safety, the use of IPCO shell grips also minimizes risk of damage to the shell.
Advantages
Purpose-designed tools for Rotoform servicing.
Safer, easier handling – complete operator safety.
Faster removal of outer shell for greater productivity.
No direct contact with outer shell – no risk of burns.
No direct contact with product/chemicals being processed.
Supplied in their own protective cases for storage/transport.