IPCO's double belt press systems ThermoPress SB are the first choice for the production of high quality thermoset/thermoplastic composite materials, where the ability to heat and cool under pressure (isochoric or/and isobaric), in one continuous process, ensures easy and reliable production of a uniform product.
ThermoPress SB example including different isochoric heating and cooling zone modules: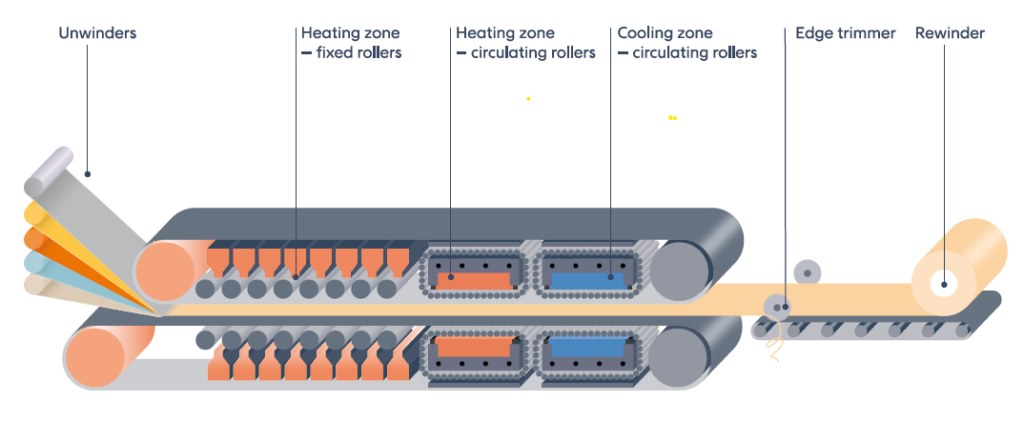 Our modular design approach enables controlled heating, reaction, pressing, cooling and tempering to be incorporated into a single system, resulting in highly efficient process solutions. We also provide all necessary controls such as edge guiding and tension control to ensure both efficient press operation and optimum product quality.
Throughput rates depend on a range of factors including fabric/resin type and press process. Our expertise in both steel belts and press engineering means that high quality composite materials can be processed in widths up to 3 000 mm.
For quick and easy product release without films, liners or release agents, our ThermoPress HB systems can be supplied with IPCO QR (Quick Release) steel belts.
Features and Benefits
Flat, hard and smooth surface for a high quality finish.
High thermal conductivity for efficient, controlled processing.
Strong and durable for maximum productivity.
Anti-corrosion and wear resistant properties for long belt lifetime.
High temperatures.
High pressures.
Pressure diagram

Pressure module options
We offer three pressure module options for the ThermoPress SB system (all modules can be retrofitted to existing systems).
View animation: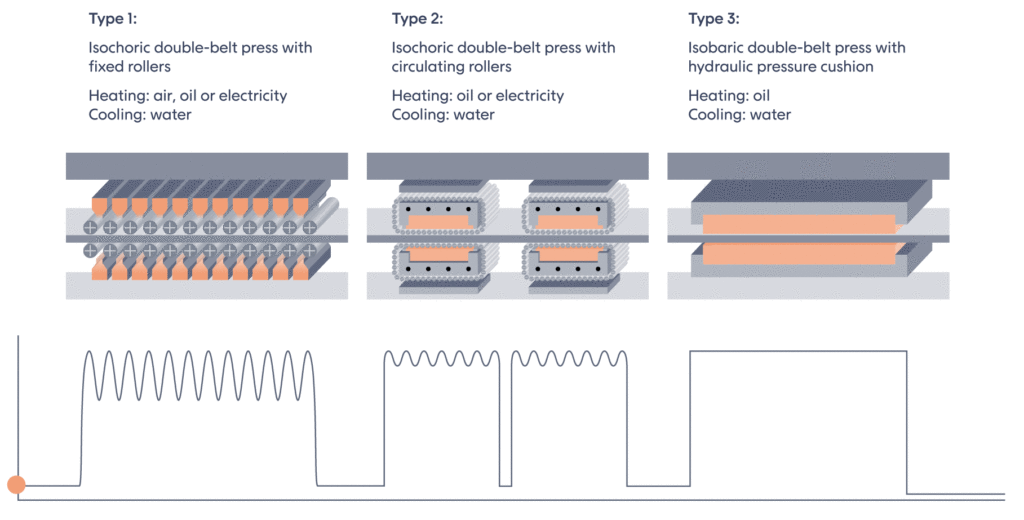 Modular steel belt options for ThermoPress SB double belt press systems