05th – 08th November 2018 | Gothenburg, Sweden
CRU's Sulphur + Sulphuric Acid conference marked it's 34th event in the series. The event attracted just over 500 attendees. The audience represents the multi-faceted global nature of the industry with delegates representing engineers, operators, traders, buyers, sellers and solution providers from over 250 companies and 45 countries worldwide.
"A must for anyone in the world of Sulphur looking to make connections and gain a deeper understanding of the Sulphur market and technical challenges/ accomplishments" (feedback from delegates)
IPCO was of course participating in this event – for the first time, under our new name and brand IPCO. To mark this latest milestone in our long and successful history, IPCO was one of the Gold sponsors and additionally hosting the Sulphur 2018 Party. The party was a huge success. Almost all attendees at Sulphur 2018 were joining the informal evening event. It was a perfect way to get our new name out to the sulphur world.
If you didn`t have the chance to visit us at the SULPHUR 2018 please look at the following pictures to get an impression.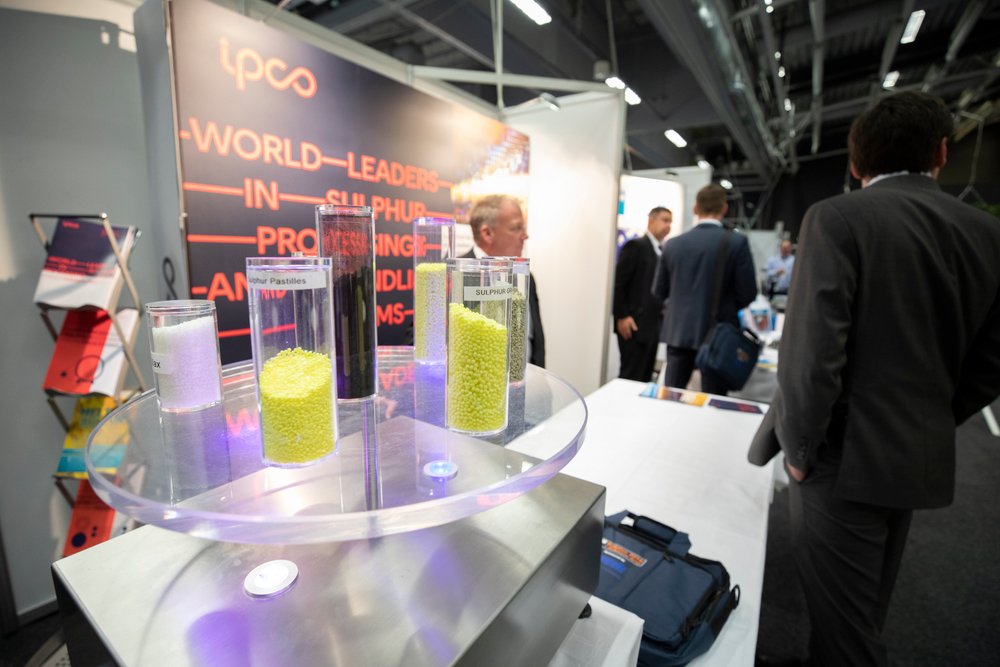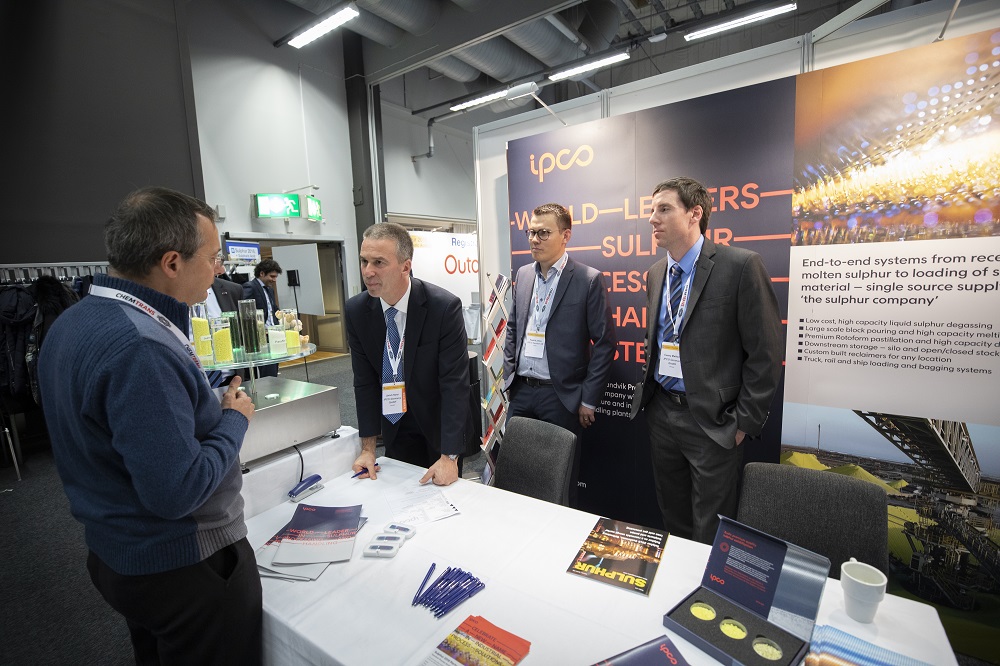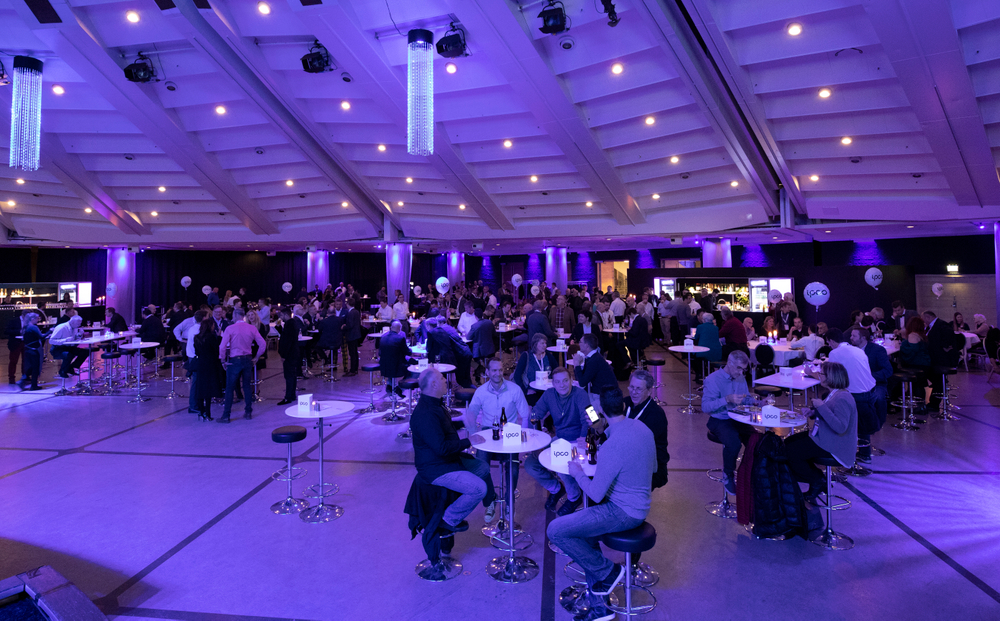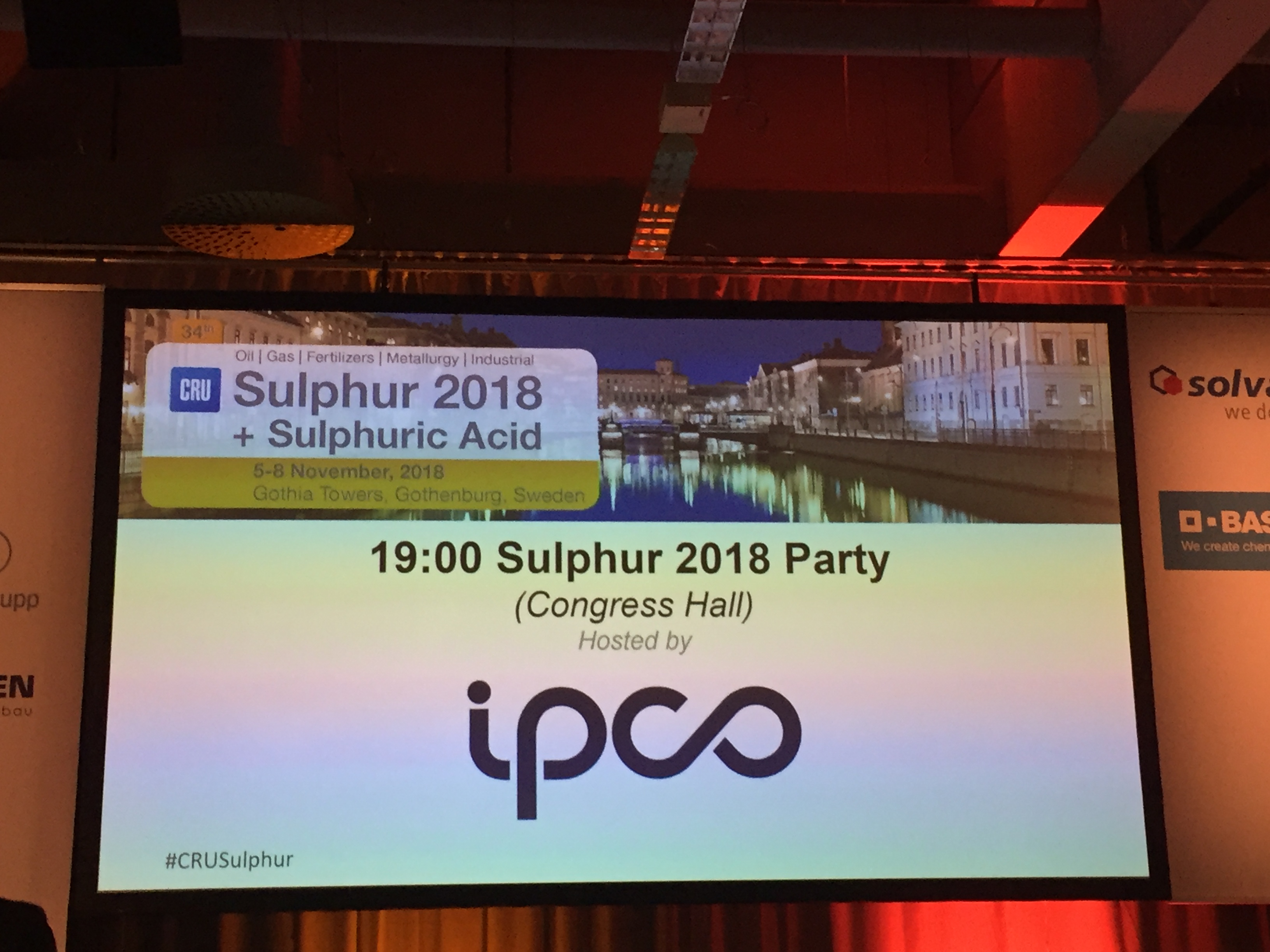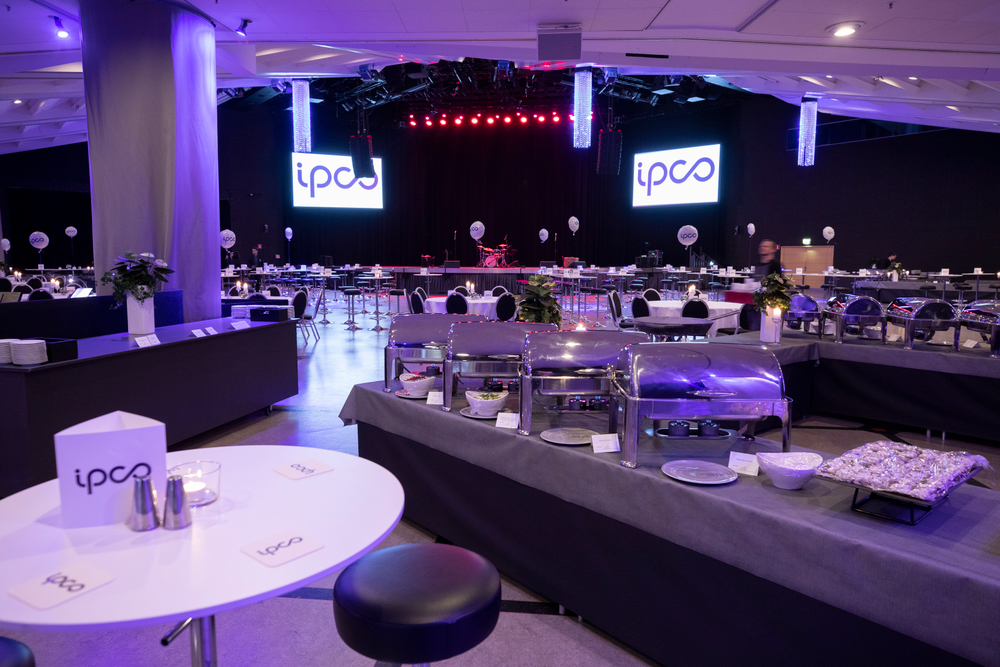 Sulphur 2018
Photographer: Dick Gillberg