IPCO at ICE Europe & Inprint 2023 | 14th – 16th March | Munich, Germany
---
IPCO CONTINUOUS FILM CASTING SOLUTIONS
---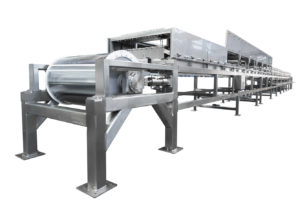 Industrial process systems manufacturer IPCO will use ICE Europe 2023 to showcase the production and quality benefits of its steel-belt based continuous film casting units and Venturi drying systems.
With continuous casting for production of membranes, separators, ceramic tapes and optical films the IPCO film casting process uses a steel belt to transport a layer of liquid product through a series of carefully controlled sections. This involves heat and mass transfer in the evaporation process or a controlled phase separation process in a precipitation section. Once these processes have been completed, the solid formed or transformed product is removed from the belt. At this stage the product will be either in final or intermediate form; the latter requiring further processing such as post drying, leaching or stretching.
Key benefits include ultra-efficient continuous production and the ability to cast very thin films to fine tolerances or producing microporous membranes of a quality unattainable by any other method.
High precision Venturi dryer
Specifically designed for film casting applications, IPCO's innovative Venturi drying system delivers significant improvements in product quality while also enhancing production efficiency.
A slot die applies the liquid product on the steel belt. The solvent – aqueous or organic – is evaporated quickly, leaving the end product almost free of tension. Drying starts right after casting the liquid on the steel belt, minimizing skin formation. Evaporation is induced by heating the steel belt and the solvent vapours are removed without the drying air touching the sensitive product surface. This technology is most beneficial for low boiling solvents and slow-moving conveyors.
Pilot plant for system assessment and product development
A film casting line with Venturi dryer module and a conventional impingement dryer section is available for customer trials at IPCO's Productivity Center in Fellbach, Germany.
The unit, which also features a winding and unwinding unit, is capable of handling water or solvent-based casting solutions and enables casting in widths up to 500 mm.
IPCO – the company
IPCO is a leading manufacturer of industrial processing systems based on steel belts and other process technologies. Renowned for engineering excellence, design innovation and focus on customer support, the company's services range from consultancy and system design to manufacture, installation and on-going support including full maintenance and repair services and training for in-house teams.
Fellbach, February 2023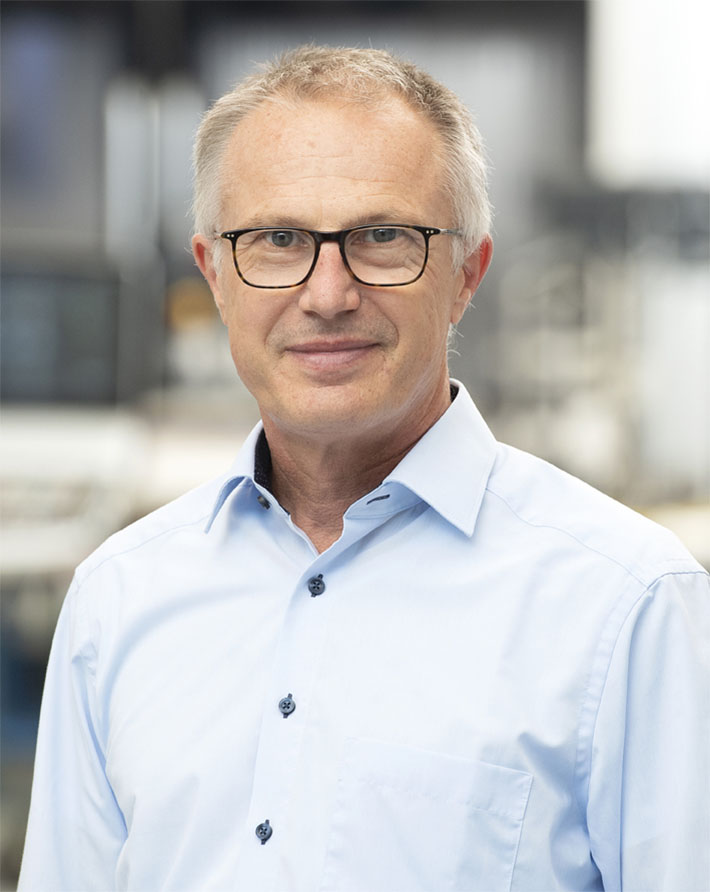 Udo Huber is a Global Product Manager at IPCO with over 20 years experience in the  industry. Udo is the GPM for Film/Sheet casting at IPCO, responsible for the application's process and meeting the needs of consumers globally in the market for steel belts used for Film and Sheet casting. As GPM, Udo has developed worldwide connections with industry colleagues as well as OEM and precision Film/Sheet casting belts end customers. One of the most important areas in the high precision Film/Sheet casting industry is the relationship between the consumer and their processing partner. Udo Huber knows our belts, component parts and service are of major importance to that relationship.
---
IPCO HIGH PRECISION PRINTING SOLUTIONS
---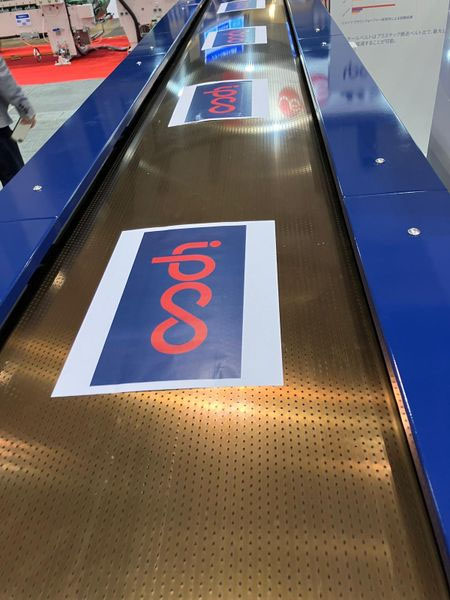 IPCO is set to shine at InPrint 2023 in Munich Germany. IPCO, widely known as a leading manufacturer of steel belts for high precision printing, is poised to show all participants of InPrint how our steel belts outperform the competition across the board. Independently proven to be up to 6x more stable than plastic belts, IPCO steel belts enable high precision printing at higher speeds. Applications for IPCO steel belts range from large format corrugated packaging to full color shelf-ready materials, plastic film, furniture board, edge banding and ceramic tiles.
IPCO steel belts are precision engineered for flatness, straightness and stable performance, even at high speeds. These qualities, together with the fact that steel belts will not stretch, result in accurate belt positioning and a consistent distance between print head and print material, enabling improved print accuracy and significantly faster print speeds.
Together with an independent research institute we prove that steel belts perform with less vibration that plastic:
Higher belt speed, for greater productivity.

Greater precision, due to virtually vibration free operation.

Less downtime, thanks to the easy-clean properties of stainless steel.

High Precision Tracking (HPT) system – fast belt tracking to within +/- 0.1 mm.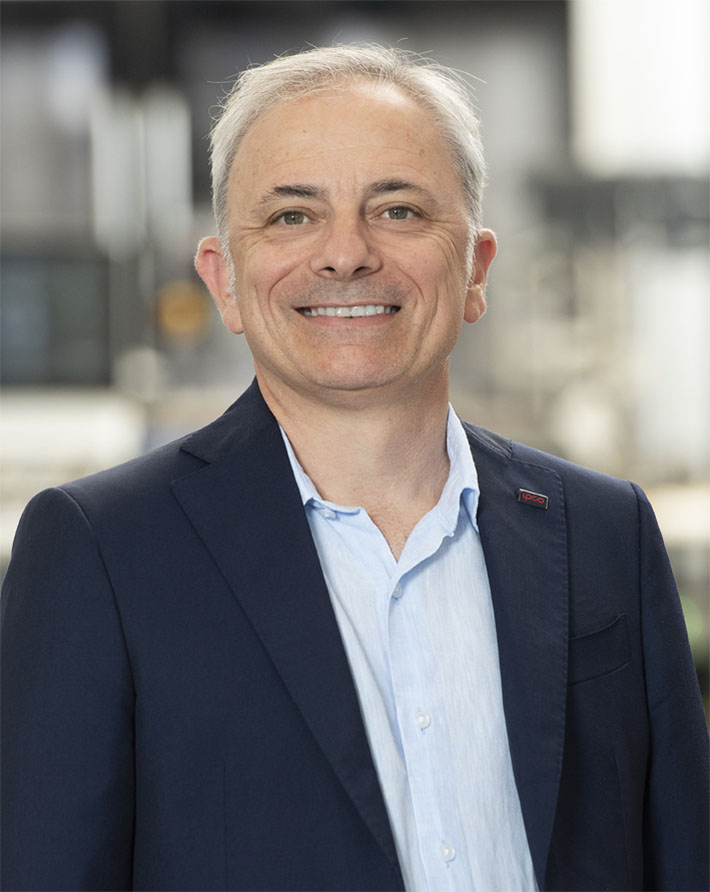 Marco Girlanda is an IPCO Global Product Manager and Belts Manager with over 25 years' experience in the industry. Marco is not only GPM for high precision digital printing, but also covers such applications as rubber cooling, rolling roads (F1 wind tunnel), tire testing, sintering, conveying, sorting systems, film casting, oil skimmers, drying systems, composites, ceramic tiles, and laminates. As GPM, Marco has developed worldwide connections with industry colleagues as well as OEM, precision printing belts, textured belts and laminates and end user customers. Marco knows the most important area in the processing industry is the relationship between the customer and their processing partner. IPCO knows our belts, component parts and service sets the industry standard and are of major importance to that relationship.
---
ICE EUROPE & InPrint | HALL 5A – STAND 1720
---