Please visit us at Hall H, Stand 140
Steel belts and process systems company IPCO will use this year's Fispal Tecnologia to showcase its market-leading steel belts, conveyor solutions and food/chocolate processing systems.
Fispal is Latin America's largest food and beverage exhibition and is expected to attract more than 42,000 visitors to the Sao Paolo Expo Center in Brazil. IPCO belt and processing specialists will be providing technical advice and support on stand H140 throughout the fair, which will takes place from June 27-30.
Bake oven belts and conveyor systems
IPCO is a world-leading manufacturer of solid and perforated bake oven belts, supplying OEMs and end users alike. The key qualities of an IPCO bake oven belt include outstanding thermal properties for efficient baking; the inherent ease of cleaning of a belt compared with mesh; and the attractive return on investment when considering overall lifetime cost.
IPCO can support OEMs in system design and supply a full range of conveyor equipment from sheaves and shafts to bearings and breakpoints. Other ancillary equipment available includes active and passive belt alignment solutions such as belt edge detectors, guide rollers and compact/automatic tracking devices.
Laser belt cleaning
IPCO will use Fispal to introduce an innovative new laser cleaning system, one capable of cutting belt cleaning times by at least half to deliver significant improvements in bake oven productivity. Developed in partnership with laser specialists, this is a self-contained bake oven belt cleaning system that can be used at a customer's site with minimal disruption to other lines.
Steel belts for cooling and solidification
IPCO has been supplying steel belts for use in food processing for almost 100 years, in applications ranging from simple conveying to continuous processes such as cooling/solidification, conditioning, drop-forming and casting.
Products processed this way include caramel, chocolate, hard melt candy, nougat, nut brittle and more. In each case, the product is applied to the belt as a melt, either through casting or drop depositing, and solidified as it passes through a cooling tunnel. The heat of the melt is transferred to cooling air blown onto the product and also to the belt itself.
Chocolate forming systems
IPCO is a major supplier of chocolate forming/moulding equipment, with systems designed for the production of industrial ingredients – chips, chunks, drops and blocks – and decorative products such as shavings, rolls, pencils, blossoms and many more.
At the heart of all IPCO's high capacity chocolate forming solutions is the Rotoform rotary drop depositor, and the latest model in this series is the Rotoform HP (High Performance). Chips are free flowing for easy handling, storage and dosing. Chips of different sizes – from 30,000 to 300 pcs/kg – can be produced by simply changing the shell.
---
"IPCO is one of the world's leading manufacturers FOR steel belts, conveyor solutions and food/chocolate processing systems."
---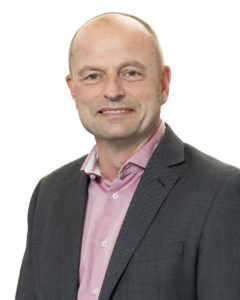 Global Product Manager for Food – Marco Leber
His Brazilian team, Danilo Monjardim Annechini and Fernando Bertole, will be on hand to discuss process solutions with customers and partners.
Read more about IPCO at FISPAL:  Click Here>>